Powerball
Draw # 534 - 5/19/2018
PowerBall: 25
PowerPlay: 3x
Detailed Draw Results for California
Matching
Numbers
Winning
Tickets
Prize
Amount
5 + PB
0
$ 306,000,000
5
0
$ 2,414,877
4 + PB
2
$ 36,525
4
138
$ 264
3 + PB
262
$ 144
3
8,177
$ 5
2 + PB
5,078
$ 8
1 + PB
35,069
$ 5
Powerball
81,556
$ 4



HOW TO PLAY
Play America's favorite game! With jackpots starting at $40 million and increasing with each rollover, POWERBALL offers players the chance to win BIG for just $2 per play. Match all 5 white balls and the Powerball to win the jackpot! Match just the 5 white balls and win $1 million! Players who add Power Play for an additional $1, can win $2 million for matching the five white balls or multiply their other non-jackpot prizes by 2X, 3X, 4X, or 5X. When the advertised jackpot is $150 million or less a 10X multiplier will also be added.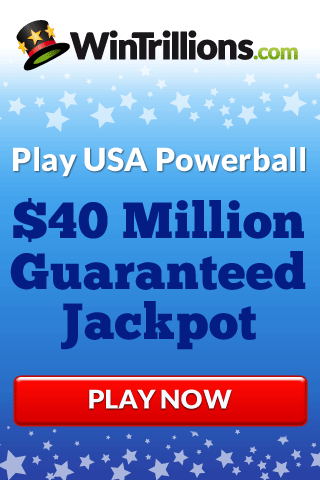 Lottery-Powerball.com provides a free information service and has no connection with official organizations or responsible organizers. The information provided is loaded with control and verification, however we are not responsible for the decisions and / or effects that it may induce. We recommend making your own checks before making any decisions based on it.
In case of discrepancy between our data and the official extract will be valid the latter. Lottery-Powerball.com has no responsibility whatsoever for links to other sites, nor about any transaction made through the notices and / or banners published in its pages. Gambling compulsively is harmful to your health.